---
Ok, got her home and now it was time to check it out and see what had to be done cosmetically and what had to be done for safety and maintenance.
I have a great mechanic that cut his teeth on these cars and loves to work on them with a passion!
I decided I wanted to bring it back to as much of the original state that she was and refurbish all I can and SHOW it, local shows and maybe some VTCI showing as well .
Best Part was to Find the ROT sheet under the Driver springs and in great shape.. This is a BEAUTY!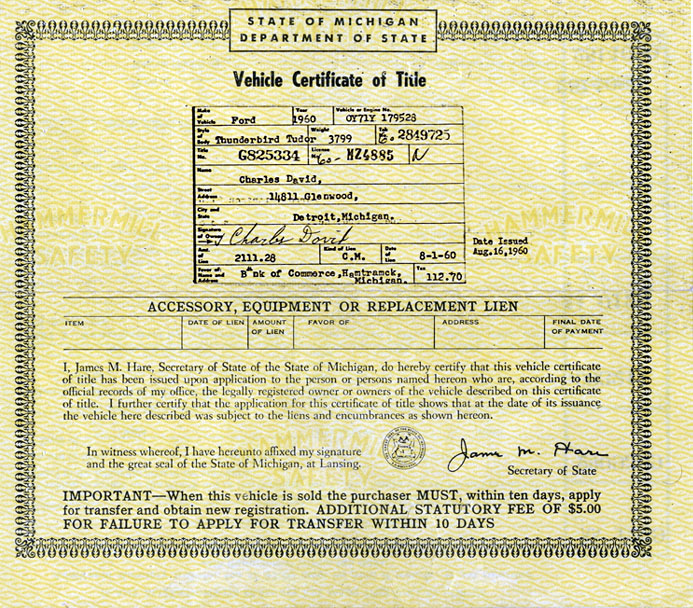 The Original 1960 Title that I was given also.. Notice the Sales Tax Amount!!
We started with a small list I wanted to accomplish, OK so not so small but a list of what I wanted: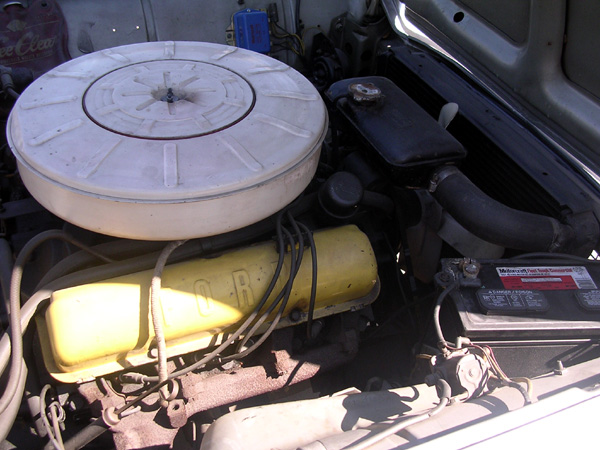 1. CLEAN the engine and re-paint it to what it should be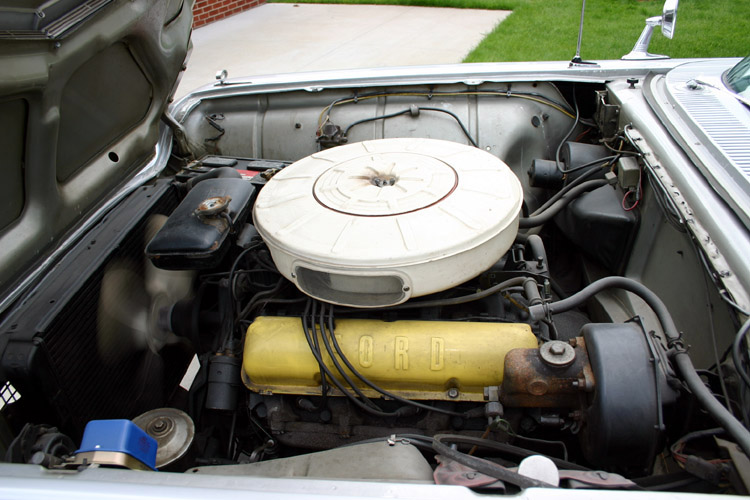 2. Replace all UN CORRECT parts of the engine with NOS or replacement correct part, see that BLUE Voltage regulator HAD TO GO!!!
3. Tune up engine, new plugs, timing, rotor, points etc.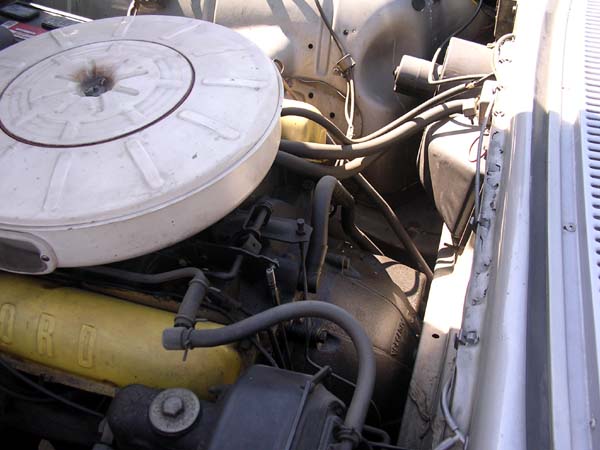 4. Replace ALL rubber for wear and safety, IE Hoses, belts, etc...After 45 years I was NOT taking any chances of a burst.. Those look pretty bad!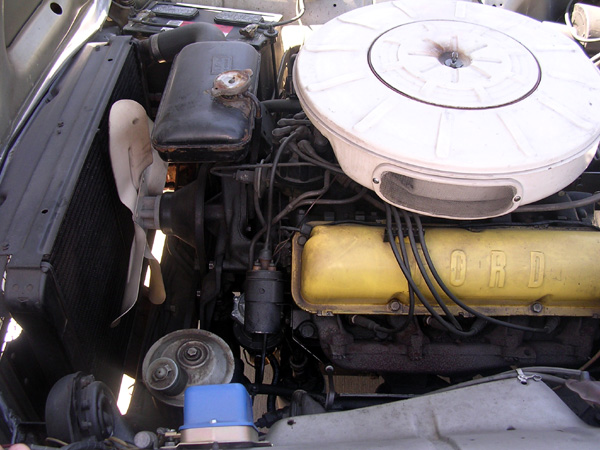 5. Check for leaks everywhere..Valve covers and manifold leaks are apparent, checked power steering hoses and replaced also.
6. Check undercarriage for cracks, rust, bodywork, shocks, leaks, Replace and find NOS shocks, hoses
.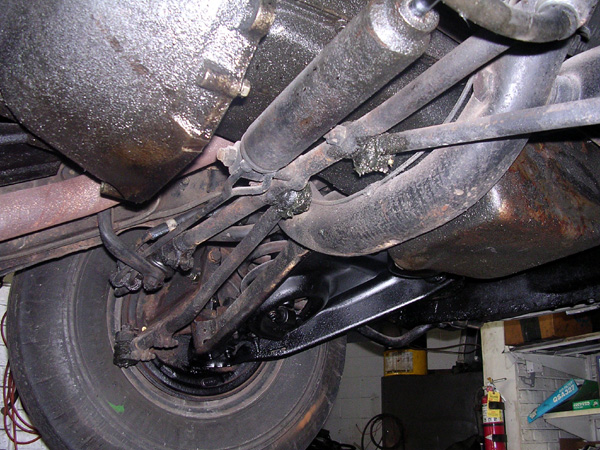 Amazing. NO BODY WORK, NO Bondo, the entire car has been rustproofed and there was no rust ANYWHERE. We scrapped off all the undercoat and NOTHING, NO RUST.. This was GOOD!!!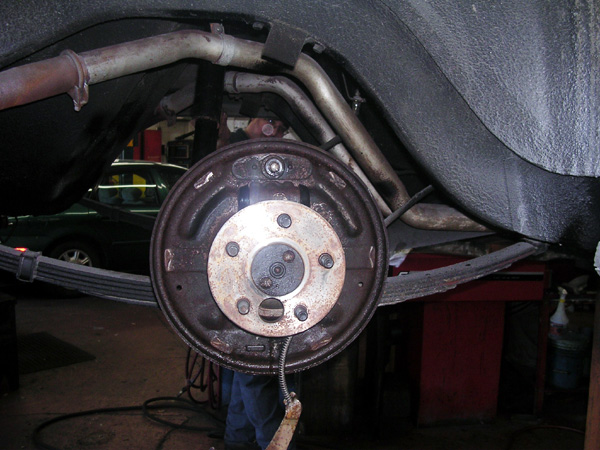 7. Brakes... Complete re-do for safety sake, including master cylinder, booster check linkage, and any leaks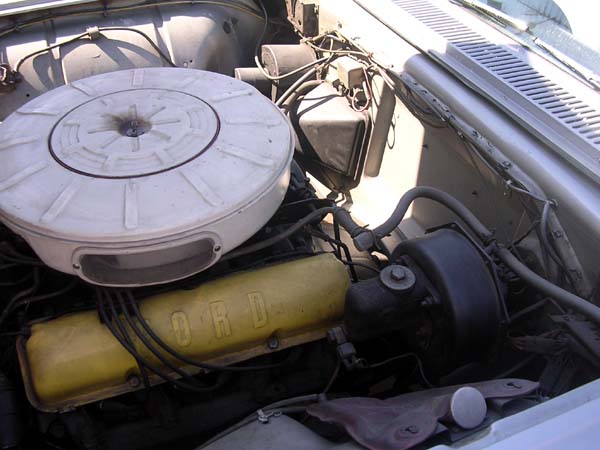 Did notice a leak in the master cylinder, and was apparent that it was there and had to be changed..
8. Exhaust System check and muffler replacement.
All good, Replaced right muffler due to a hole, probably from the Michigan Winters that it wore out!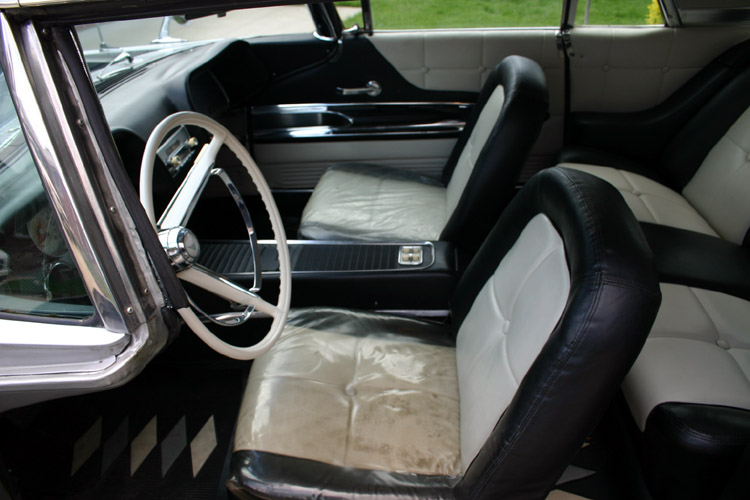 9. Total interior cleanup...Original Seat cover on Driver and Original dealer Plastic on the Passenger. This had to go.. What the heck was all that dirt?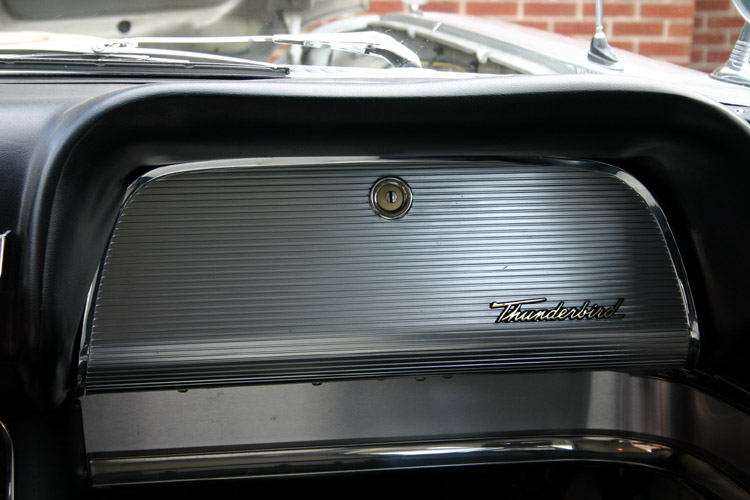 10. Replace Dash..Hard as a ROCK and the sag has begun..This was to be an ALL DAY job!!!
11. Roof Sail Mouldings, restore
Restore the paint that sits between each line of chrome.....Check Squarebirds site for tips on that one? P.S. Notice how clean the lines are on this beauty!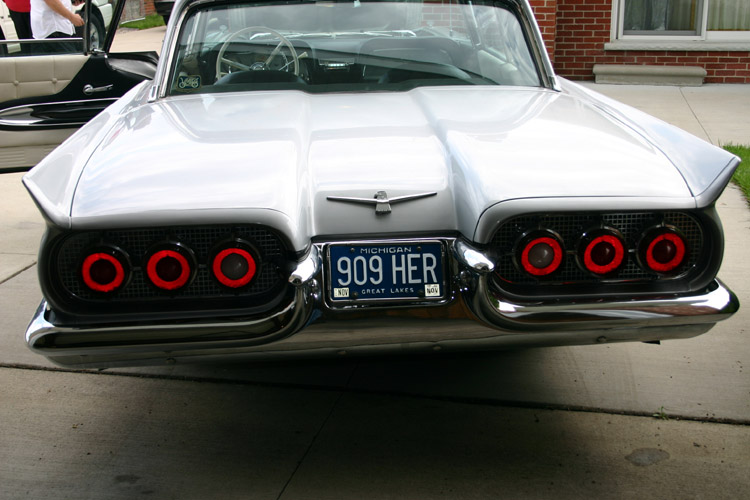 12. Chrome Cleanup.........Ok...that was fast. not to much to do here, but a nice high speed Buff with metal polish!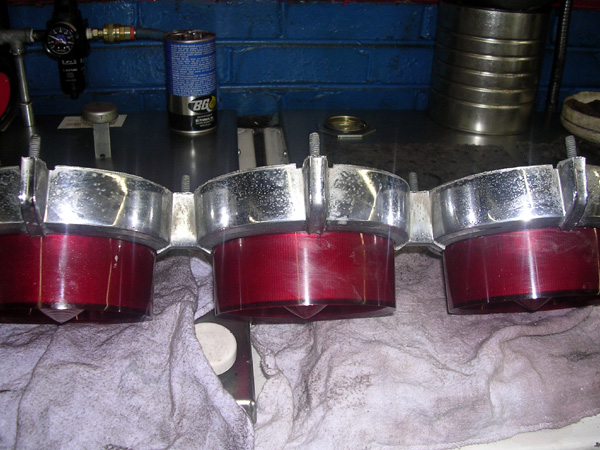 13. Rear tail lights clean , scrub, repaint waffles.
This turned out not to be so hard after all and took only about 2-3 hours work... Some hard cleaning and polishing had to be done!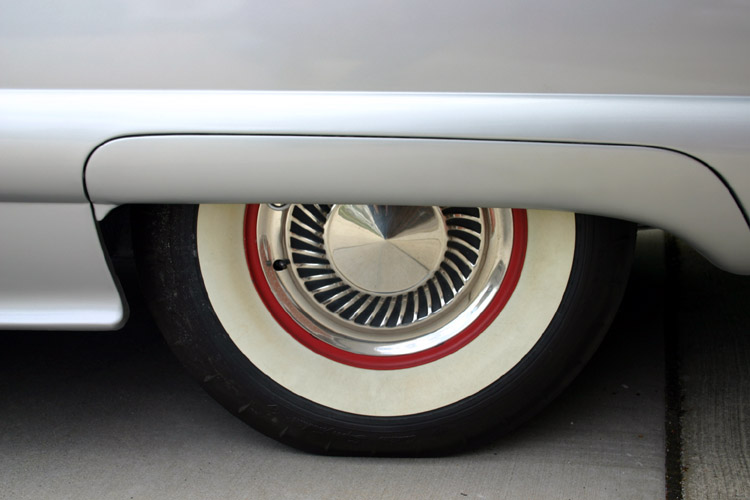 14. Those RED Rims had to go...Hey that is not correct... The Tires were in great shape and had been replaced by the original owner already,.
Notice the ORIGNAL wheel covers in GREAT shape also!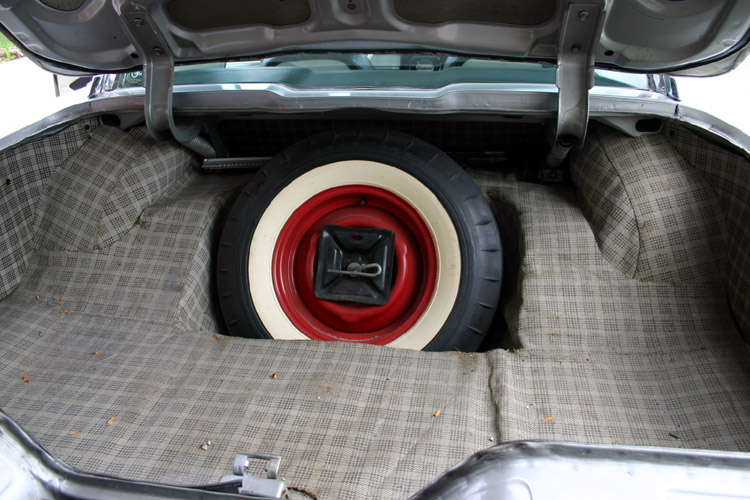 15. Trunk Need a tidy up and all is ORIGNAL material
16. She really Pulls Heavily to the right, needs total alignment and check the brakes, Idler arm needs replacement also.. Bushing are all worn.
Click Here to see the continued Progress!