SOME 1958 - 1960 SQUAREBIRDS HAVE LUGGAGE COMPARTMENT LIGHTS

IT WAS AN OPTION FOR EACH OF THOSE YEARS


Alexander and others covered the subject of luggage compartment or trunk lights several years ago. There was an optional unit for all three years of the Squarebird. You do not often seem them on the cars though.

'58 Optional Equipment ($10)

'59 Optional Equipment ($9.50)

'60 Optional Equipment ($9.50)

Alexander published information regarding them and the schematic out of the Electrical Wiring manual. It is not the best copy, so I scanned mine, making it larger so it would be easier to read. You should be able to save it and print it off in landscape mode.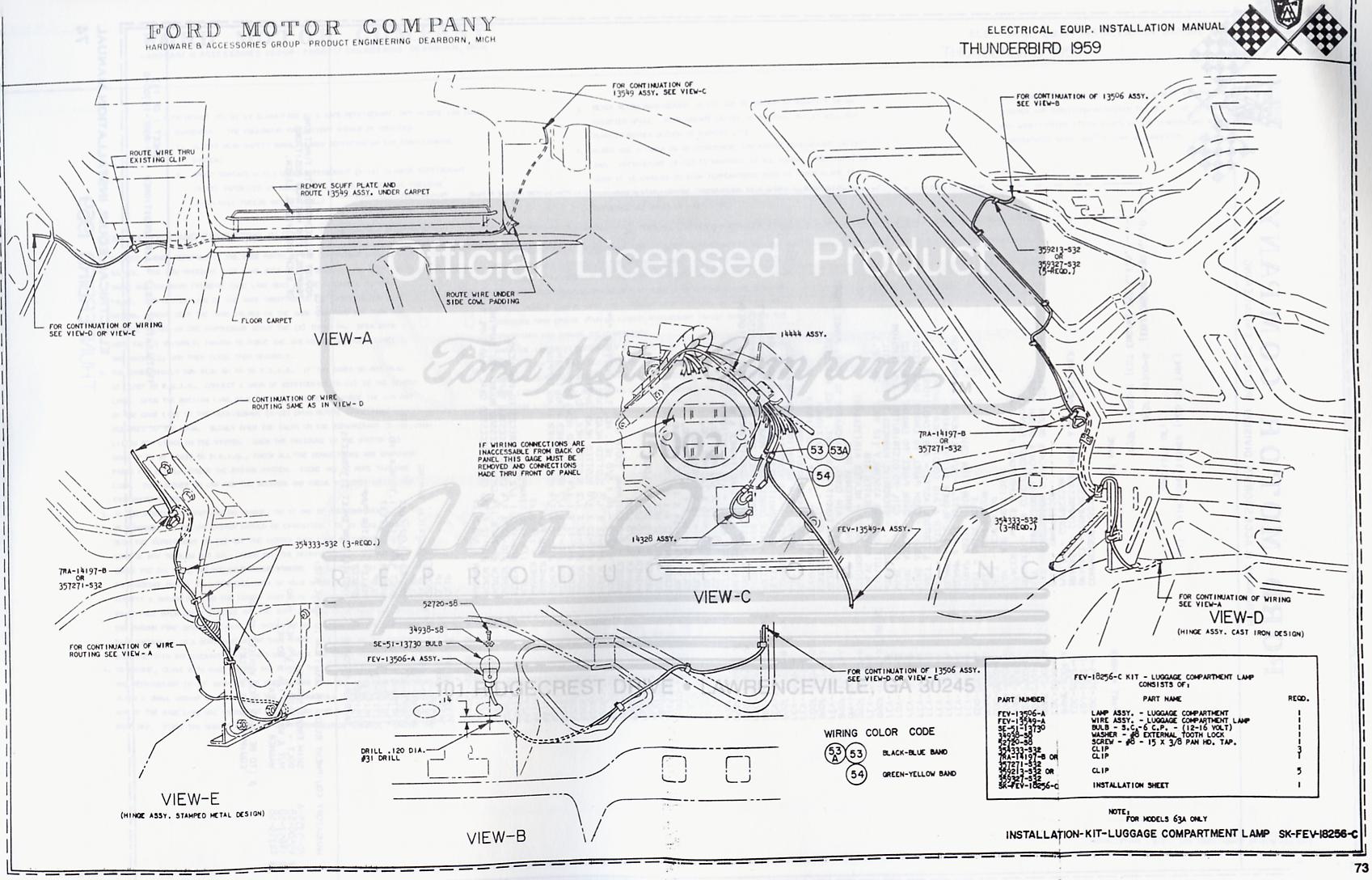 MAC's had, at one time, a replacement light for it. According to a post made, they no longer stock them. Others might have one. From time to time, you will find them on eBay. Trunk lites from the 61-66 Tbirds should work also, though they might not be original.

Here you will find the discussion by Alexander, Bart Como and others regarding the installation of the trunk lite, including the schematic that Alexander scanned in. It is pretty light and difficult to read. Hopefully the copy at the top will be a better one to save and print off for you.

Remember to read both pages. The schematic is on the second page. I hope this will help you in fixing your trunk lite if you have one, or installing one. Bart did it, as I recall.


Trunk Lite

Created: 19 April, 2009

Last Edited: 30 July, 2010

Email: webmaster@squarebirds.org

Return to Squarebirds Home.