---
PCV (Positive Crankcase Ventilation) Valve Conversion for 1958, 1959 and 1960 Thunderbird with 352 cid engine
Tired of breathing blowby fumes in the interior of your Squarebird? Engines with a minimal of wear develop blowby. This neat conversion eliminates that problem while keeping a mostly stock appearance. Your oil will stay cleaner longer also as it is a completely closed system.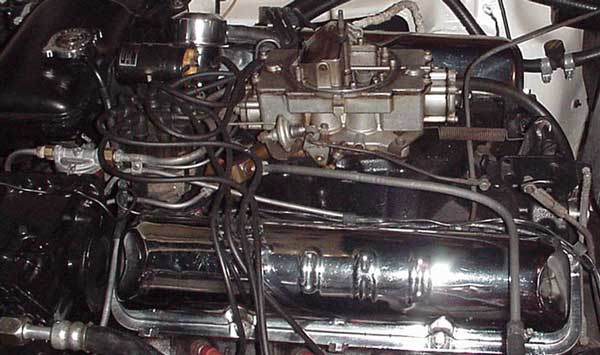 Passenger Side View: Note four-way brass connector that replaces the stock three-way at vacuum port of manifold. One port connects to intake, the second connects to the vacuum booster of the fuel pump, the third connects to the power brake and the fourth connects to the PCV valve.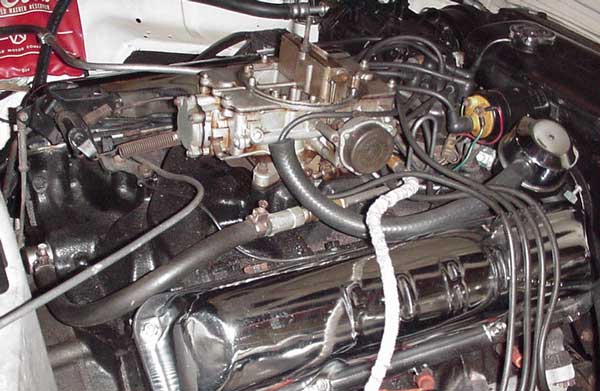 Passenger Side View: The road draft tube (blowby pipe) at the rear of the manifold is replaced by a connector from a 1962 to 64 Ford. The PCV valve is a EV1 from a 1962 to 1964 Ford. Brass adapters connect the PCV valve to a brake line which leads to the four-way connector on the intake manifold.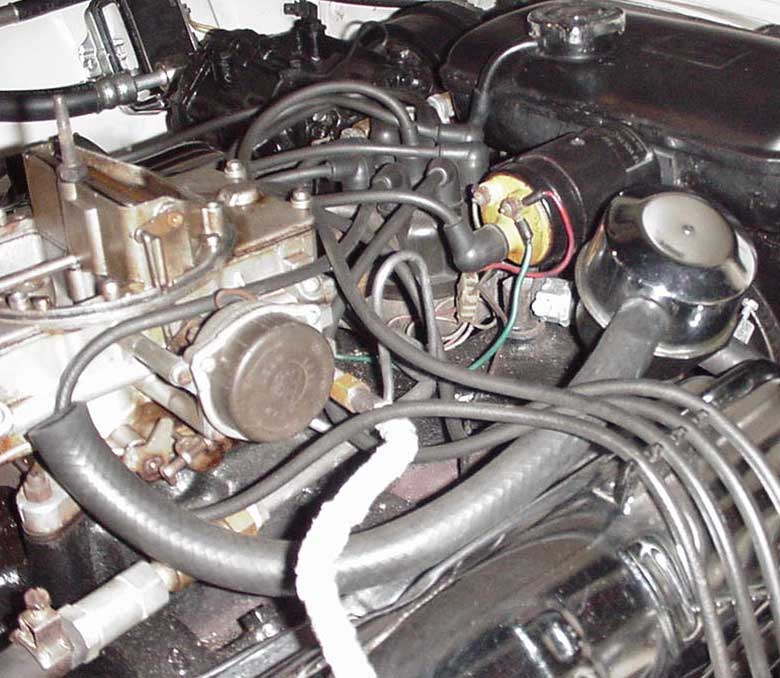 Close Up of Oil Cap: Note the oil cap is a push on type used by Ford from 1965 to 1968. The hose connects to the bottom of the stock air cleaner using an adapter. The brake line form the PCV valve runs in back of the distributor to the four-way valve on the driver's side of the intake manifold.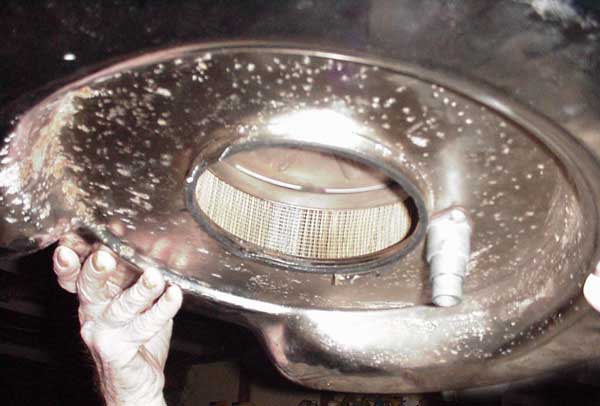 Underside of Air Cleaner: Adapter from 1980's vintage aftermarket air cleaner housing is used to connect to the hose leading to the oil cap.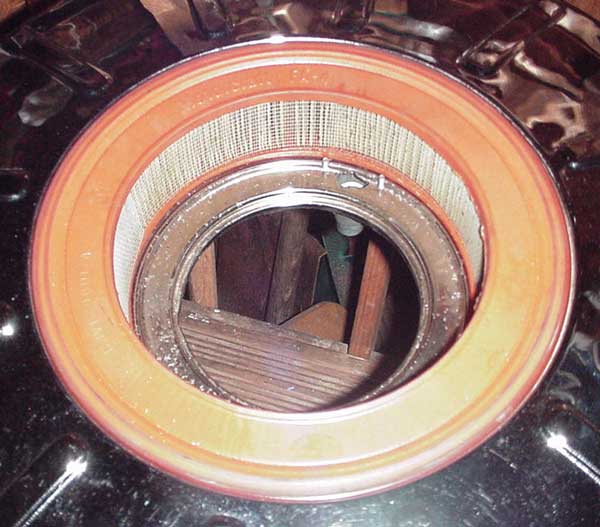 Top Inside View of Air Cleaner: Note adapter is attached by bolts to the air cleaner. The holes are drilled and then tapped in the air cleaner housing. The position is critical, as you do not want the bolts to interfere with the air filter. Also note the the air clear housing is only cut out on the half the adapter that mates to the inside of the air filter. The half of the adapter area that is under the air filter is not cut out.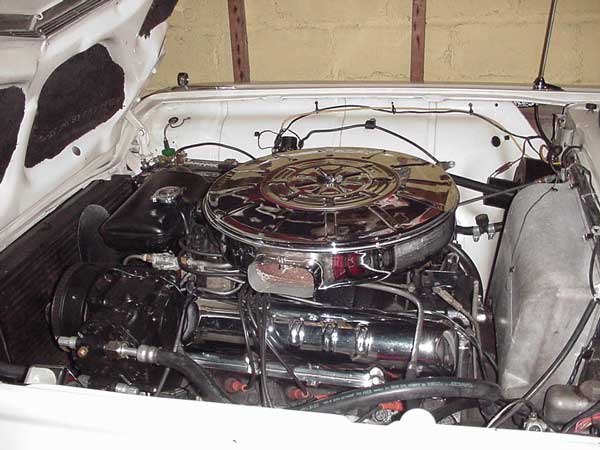 With the air cleaner on, the setup looks nearly stock.
Alternative PCV valve conversion:
In this alternative method of installing a PCV valve, an aftermarket Holley carburetor with a built in PCV valve port is used. If you are using a stock carburetor or other carburetor, you can use a carburetor spacer from a 1966 Thunderbird that has a PCV valve port exiting to the rear.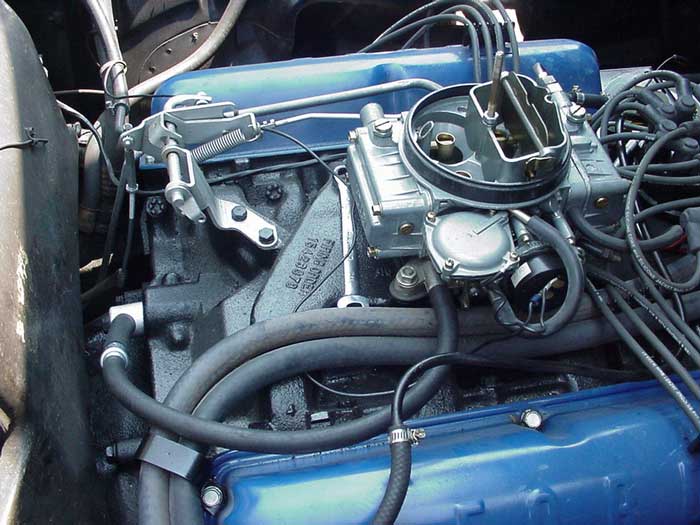 Straightforward routing of tubing from back of intake manifold to carburetor.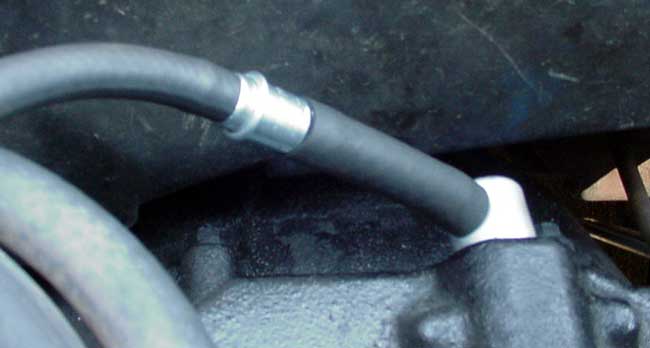 Detail of PCV valve and port from back of manifold.

PCV valve used in this installation.