---
Converting the Clock to a Tachometer
on a 1958, 1959 or 1960 Thunderbird
Simply remove the tachometer from the plastic casing it came in.
Glue the edges of tachometer's face to the inside rim of the clock bezel.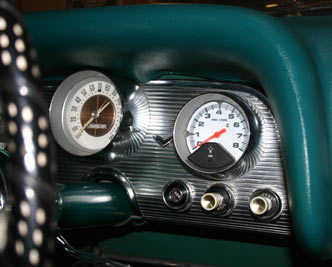 Then glue the plastic spacers on the back of the tachometer where the screw holes are.
This is to make it snug in the bezel when attached to the dash.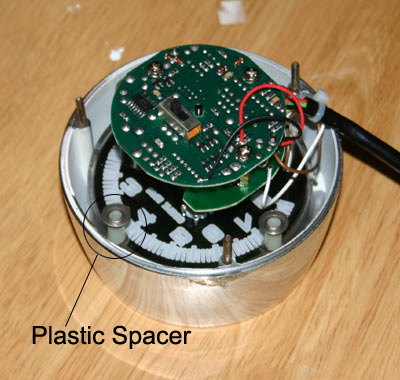 The four 3/4" plastic spacer(sleeves) are from the local hardware store. Ignore the nut and bolt in the following picture.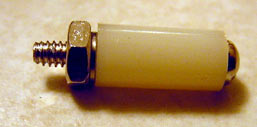 The tachometer is 3 3/8" in diameter. This tachometer was bought from Summit.
Marc"skyd" Rojas
Return To Home Page