QUICK TIP TO STOP HOOD & TRUNK CLOSING
DUE TO WEAK SPRINGS ON THUNDERBIRDS
By Chris Panagaris~bird 60


This tip applies to any classic car that might have weak springs in the hood or trunk. It prevents inadvertent hood or trunk closing while working on the car or while it is on display.

In the first two pix you will see the rubber tipped rod he made for the trunk spring and the metal clip for the hood spring. For his trunk spring, he puts the rod between the trunk support arm above the spring and the trunk floor mat. For his hood spring, he slips the clip into place between the spring coils to keep the hood from dropping. They won't go anywhere until you pull that rod and that clip out. His hood and trunk piece are painted to match the color of his springs. He has used these stoppers he made for the past few years and says that they work great.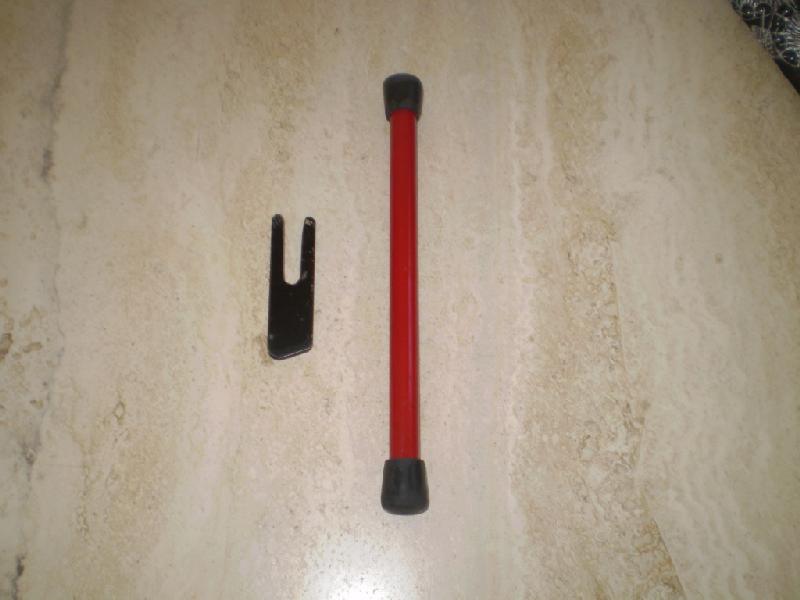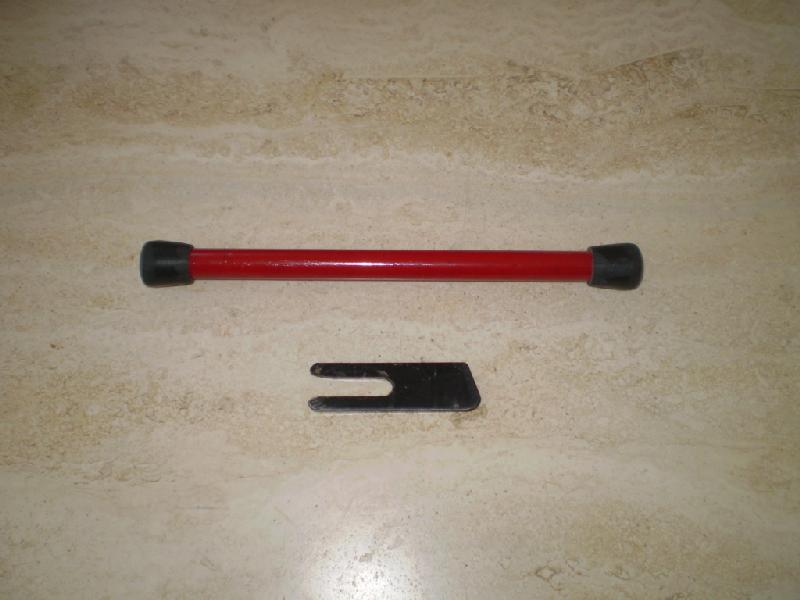 These are the measurements in Inches & MM.


The ROD for the TRUNK in INCHES....8" long x 1/2" Diameter with the rubber ends. (I've used mild steel.) In MM, 203 Long x 12 Diameter.

The KEY for the HOOD in INCHES.....2 5/8" Long x 3/4" Wide, Groove 1 1/4" Deep x 1/4" Wide in the centre x 3/32" Thick. In MM, 67 MM Long x 20 MM Wide x 35 MM Groove x 7 MM Wide in the centre x 2 MM Thick. (I've used stainless steel for extra strength.)

I hope this is of use for those that have weak springs like myself. No welding, or drilling holes, easy to make & inexpensive.

The following 7 pictures show the trunk and hood area where the stoppers go and then in place, holding the trunk lid and hood up.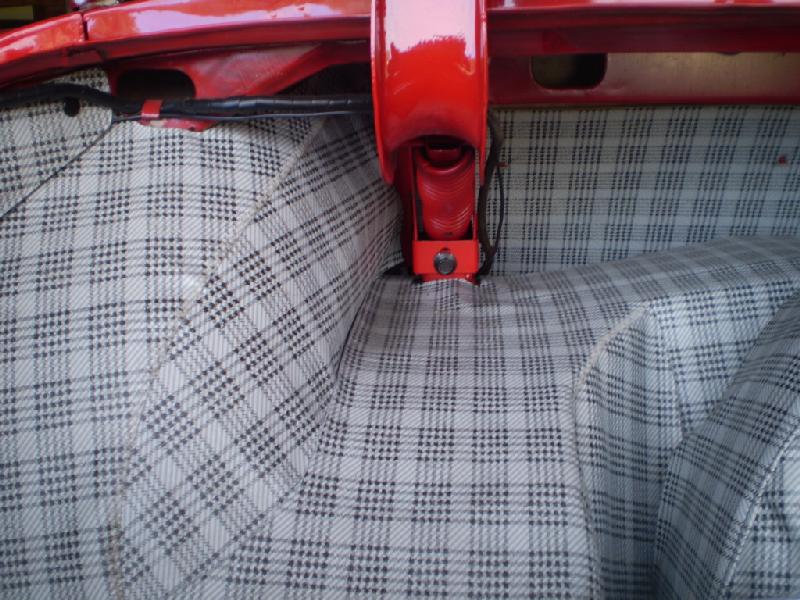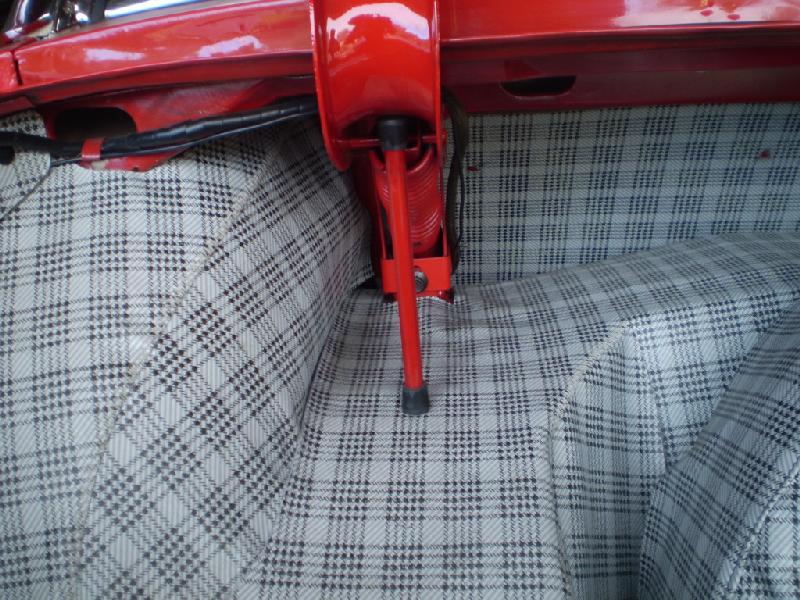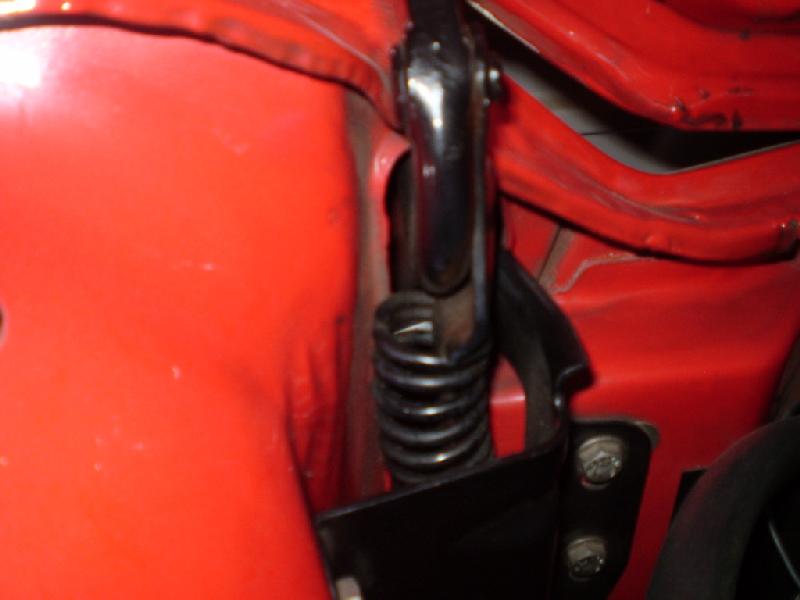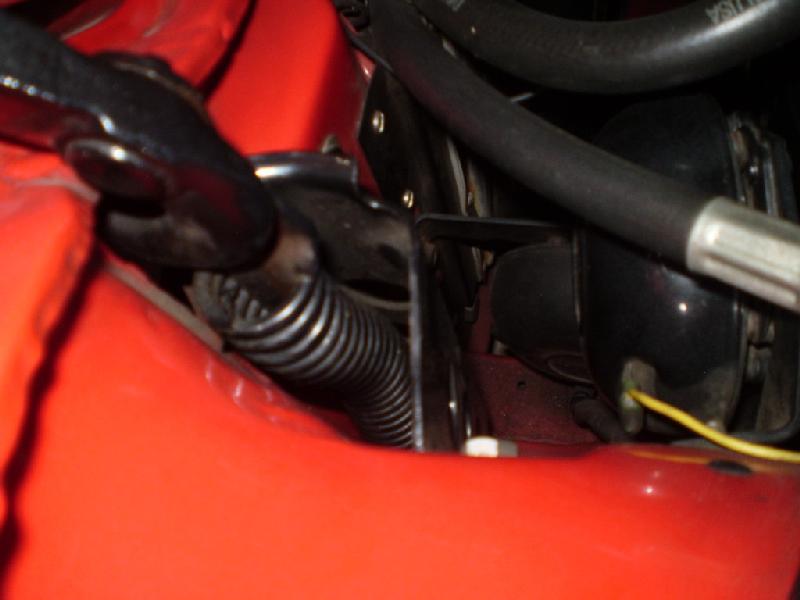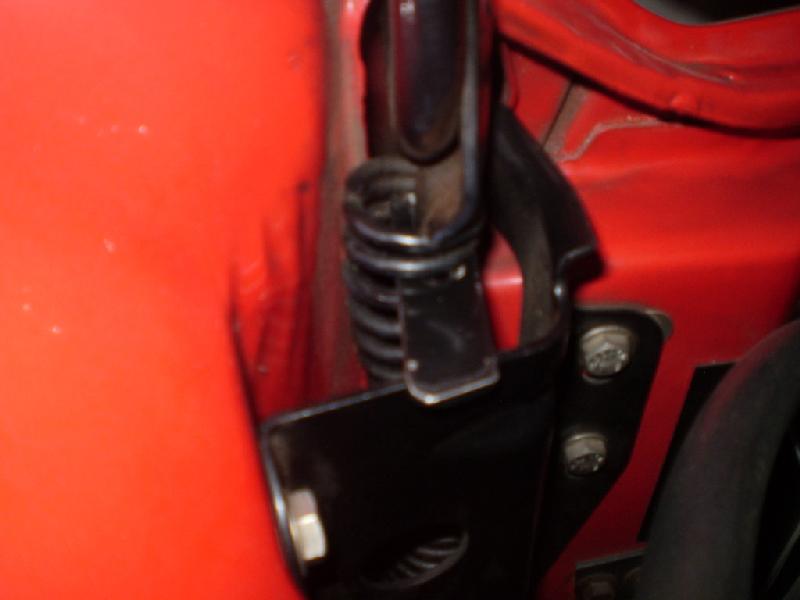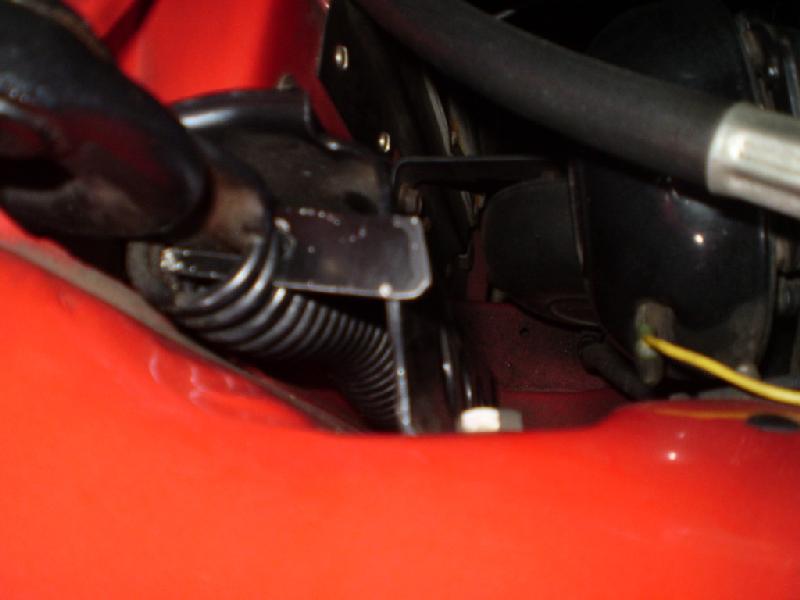 Created: 2 July, 2015

Last Edited: 2 July, 2015

Email: webmaster@squarebirds.org

Return to TRL

Return to Squarebirds Home.