---
It is the winter of 2000-2001 a lonely 1960 Thunderbird with rare sunroof option sits forlorn outside at Bob's Bird House in Chadds Ford Pennsylvania. The car was bought from an estate by Bob. The last owner had two of these cars - both Black exterior with Red leather interior, Sunroof and air-conditioning. How two rare nearly identical cars came into the possession of one owner is a mystery. This one of the identical sisters was in better condition. The other car was probably bought by the previous owner to use to restore this car, but that project was never started. This car has sat virtually untouched since it was last registered in Pennsylvania in 1976. The last owner was reportedly a young wealthy man who died prematurely. He is probably not the original owner. After the sale at the estate, Bob had to quickly transport the car from its resting place in a barn, because the rest of the property was being sold.
It was not until Spring Carlisle 2001 that I spotted this diamond in the rough and decided to give a new home and a new lease on life.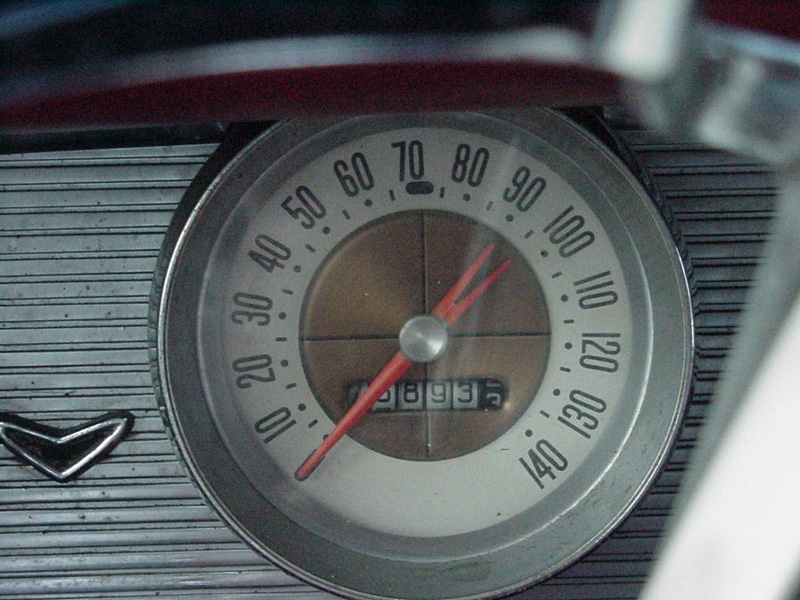 The car was last inspected on August 10, 1976 with 76,735 miles. In the 25 years since then it has only traveled 158 miles. Inspection fee in 1976 in Pennsylvania was only 25 cents!